Responsive. Receptive. Reliable.
Serving Clients in North Jersey & Throughout Our State
REACH OUT TO US
Traffic & Speeding Tickets Attorney in West Orange, New Jersey
Are You Looking for A Traffic Lawyer Near the Ocean County, NJ Area?
If you recently received a traffic or speeding ticket, you have the option to contest your charges in court. Fighting your case could allow you to avoid fines and penalties against your drivers' license. For more than 30 years, clients in the Ocean County, NJ area have chosen the Law Offices of Mitchell Friedman to represent them. Attorney Mitchell Friedman is a lawyer who can help his clients fight speeding and traffic tickets in court. That can help them save money and ensure they don't lose their driving privileges. Call him for representation in:
Essex County, NJ

Newark, NJ

Morris County, NJ

Orange, NJ

Hudson County, NJ

Union County, NJ

Passaic County, NJ

East Orange, NJ

Monmouth County, NJ

West Orange, NJ

Bergen County, NJ

Middlesex County, NJ

Ocean County, NJ
Make Mitchell Friedman Your Trusted Traffic Ticket Lawyer


Everyone knows that offenses like speeding and reckless driving are illegal. However, New Jersey traffic laws place a limit on a number of additional driving behaviors and car modifications. Some of these include:
Illegal U-turns

Red light/stop sign infractions

Hit and runs

Tinted windows

Driving without insurance or an expired license
Additionally, New Jersey has a basic speed law that requires drivers to slow down when they experience issues like traffic, pedestrians, or inclement weather regardless of the speed limit. State law also identifies a number of presumed speed limits. For example, all drivers need to reduce their speed to 25 miles per hour in school zones.
With so many specific traffic laws, it's difficult for someone to fight a ticket on their own. If you need to fight a ticket in court, attorney Friedman can help. His experience dealing with criminal cases like drug crimes or DUIs gives him a fearsome demeanor in court. He also has a network of professional connections within various local court systems. He can leverage these connections to help clients receive reduced penalties for their offenses. Instead of trying to represent yourself in court, trust attorney Friedman to be your traffic lawyer.
Speeding Ticket Lawyer: Why You Should Always Use a Legal Professional
Penalties for traffic violations can vary greatly depending on the offense. For example, a speeding ticket can earn the offender fines ranging from $50 to $200. However, in many traffic cases, fines aren't the issue. Instead, the offender needs to worry about accumulating points on their drivers' license. In New Jersey, the DMV can revoke someone's driving privileges if they accumulate too many points within a certain span of time. The duration of a suspension can range from 30 days to six months. Common offenses include:
Improper passing – 4 points

Racing – 5 points

Hit and run with injuries involved – 8 points

Driving more than 30 miles over the speed limit – 5 points
Acquiring even 12 points within a two-year period can result in license suspension. However, an attorney can help you dispute your charges in traffic court. This can frequently result in decreased penalties or complete dismissal of your case. Because of this, it's always a good idea to hire a lawyer to help you fight any traffic violations.
Consult with Our Traffic Court Attorney Today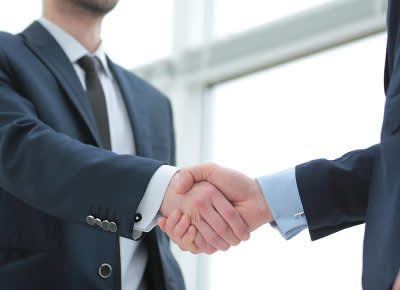 With more than three decades of experience helping his clients fight their traffic tickets, attorney Friedman has established a reputation as a reliable, professional lawyer in the Ocean County, NJ area. That reputation has been solidified by countless clients who have won their cases thanks to attorney Friedman's experience, knowledge, and tireless hard work. If you need a firm that will give your case the attention it deserves, call the Law Offices of Mitchell R. Friedman today.