Responsive. Receptive. Reliable.
Serving Clients in North Jersey & Throughout Our State
REACH OUT TO US
Dog Bites Attorney in West Orange, New Jersey
Are You Looking for A Dog Bite Injury Lawyer?
The age-old adage states that a dog is a man's best friend. But a dog can also be a vicious animal that can cause serious and permanent injuries to an unsuspecting victim. Dog owners are responsible for training their pets and keeping them from attacking people in public places. If you received an injury in a dog bite attack, attorney Mitchell Friedman may be able to help. With more than 30 years of experience as a personal injury lawyer, he's helped countless clients in the Passaic County, NJ area file claims for compensation related to dog bite attacks. Dog attacks can result in emergency room visits and hefty medical costs. Don't try to do this alone. The Law Office of Mitchell Friedman serves clients in these areas:
Essex County, NJ

Newark, NJ

Morris County, NJ

Orange, NJ

Hudson County, NJ

Union County, NJ

Passaic County, NJ

East Orange, NJ

Monmouth County, NJ

West Orange, NJ

Bergen County, NJ

Middlesex County, NJ

Ocean County, NJ
Make Mitchell R Friedman Your Trusted Dog Bite Injury Attorney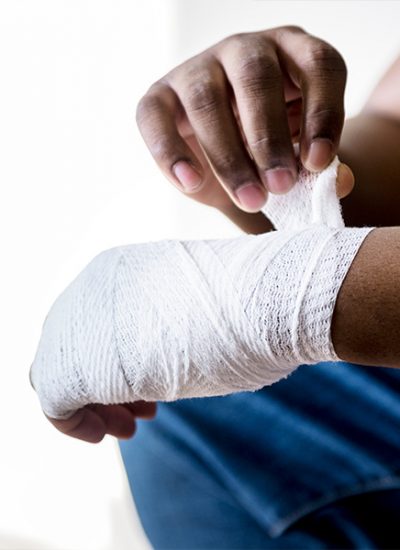 Dogs attack nearly five million Americans each year, according to the Centers for Disease Control (CDC). From that, nearly one million require emergency room visits. In addition, these victims are often children. Dog bite attacks can result in serious injuries like:
Damage to skin, muscles, connective tissue, and bones.

Bacterial infections – a dog's long canine teeth and unclean mouths can act as syringes to deliver bacteria deep into the victim's soft tissue.

Rabies – while many people may not know it, rabies is a potentially fatal disease. Because of this, emergency room personnel often deliver rabies vaccines to dog bite victims as part of standard medical procedures. Rabies vaccines are notoriously painful.
With the US' sky-high medical costs, these kinds of unexpected accidents can lead to financial ruin for many Americans. According to State Farm, Americans paid $675 million in liability from dog bite claims in 2018. Who can you hold responsible for these kinds of costs? A personal injury lawyer can help you answer that question in the wake of a dog bite attack.
Find a Dog Attack Lawyer that Makes Time for You
Luckily, state and federal laws offer a solution. A dog doesn't attack a person without a reason. That reason is usually poor training. Dogs are a product of their environment and if their owners don't adequately train them, the results can be disastrous. Because of this, when a dog attacks a person, the victim can hold the animal's owner liable for any expenses they incur. However, it's difficult to pursue a claim following a dog bite injury without the help of a lawyer.
An attorney can help you pursue financial compensation for your dog bite injury for expenses like:
Medical costs – dog bites can require extensive emergency services like stitches, antibiotics, and rabies vaccinations.

Rehabilitation – often, damage to muscles and connective tissue can require extensive rehab before the victim is fully functional again.

Lost wages – if you missed any time at work because of your injury, you can file a claim to collect any lost wages from the dog's owner.

Loss of enjoyment – if your ability to enjoy your life was diminished by your situation, you may be able to claim financial compensation. This is particularly true with young children, who may be permanently emotionally scarred from their ordeal.
In addition, a personal injury lawyer may be able to help you sue for punitive damages in our dog bite case. Punitive damages are a type of financial compensation meant to punish a defendant rather than repair damages to the plaintiff. An attorney can help you assess the facts surrounding your dog bite injury and decide whether a punitive damages claim is prudent in your case.
Stop Searching Lawyers for Dog Bites and Consult with Us Today
With decades of experience providing proven results to clients in the Passaic County, NJ area, attorney Friedman has established a reputation as a skilled personal injury lawyer for dog bite attacks. You can trust him to provide reliable, professional legal representation in your case. Don't settle for another firm – with three seasoned legal experts on-staff, the Law Offices of Mitchell Friedman can provide you with the representation you need. Choose a lawyer that will give your case the attention it deserves. Call attorney Mitchell Friedman today.