Responsive. Receptive. Reliable.
Serving Clients in North Jersey & Throughout Our State
REACH OUT TO US
Truck Accidents Attorney in West Orange, New Jersey
Are You in Need of A Truck Accident Lawyer?
No one ever expects to be involved in an accident with an 18 wheeler. However, on a long enough timeline, chances are you will be. When that happens, you want a tough, dedicated lawyer by your side to help you return your life to normal. With more than 30 years of experience as a personal injury lawyer, attorney Mitchell Friedman has helped countless clients pursue the financial compensation they deserve from their 18 wheeler truck accidents. The Law Offices of Mitchell Friedman has established a reputation as a professional, competent law firm among its clients filing 18 wheeler accident claims in the Morris County, NJ area. If you need help pursuing your claim, don't wait. Call attorney Mitchell Friedman for assistance in any of these areas:
Essex County, NJ

Newark, NJ

Morris County, NJ

Orange, NJ

Hudson County, NJ

Union County, NJ

Passaic County, NJ

East Orange, NJ

Monmouth County, NJ

West Orange, NJ

Bergen County, NJ

Middlesex County, NJ

Ocean County, NJ
Your Truck Accident Attorney Serving New York and New Jersey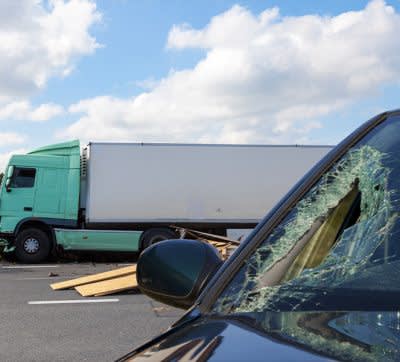 Thousands of people die in truck crashes in the US every year according to the National Highway Travel Safety Administration. Additionally, more than 70 percent of the people who die in these accidents aren't even truck drivers. Instead, they're driving in a car that is involved in the crash. Large trucks can crush cars like pieces of paper and leave the occupant of a vehicle with catastrophic injuries including:
Head or neck trauma

Brain injuries

Broken bones

Injuries related to crushing damage

Soft tissue damage

Permanent disability

Death
If you were involved in an accident with a truck, a lawyer can help you pursue financial compensation. A lawyer can help you recover money for damages resulting from an accident like:
Medical bills – including any past, present, or future expenses you incurred from your accident.

Rehabilitation costs – long- and short-term costs required to return your body to the level of ability you had before your accident.

Decreased quality of life – did your injury cause damages that prevent you from performing work or leisure activities?

Lost wages – if you missed any work because of your accident.
Call attorney Friedman today if you have any questions for a lawyer regarding specific aspects of your 18 wheeler truck accident.
Attorney Friedman Is an Experienced 18 Wheeler Accident Lawyer
Attorney Friedman has extensive experience helping his clients navigate the civil court system. In order to win your case, you'll need to execute a number of specific legal tasks including:
Drafting and filing a complaint with the court. A complaint is a legal document that initiates a lawsuit. It describes how the defendant harmed the plaintiff and outlines a number of specific remedies to rectify the situation.

Collecting evidence for discovery. After you file a complaint, you'll need to submit any evidence to the court during the discovery process. Evidence can include documents like reports from the police or an insurance company. If you don't file a piece of evidence during discovery, you won't be able to use it during your trial.

Negotiating with opposing parties. In many truck accident cases, you'll be facing off against an insurance company in court. These companies have nearly limitless resources to fight claims like yours. However, an experienced lawyer can help you negotiate with the defendant in your 18 wheeler truck accident claim.
Reach out To Our 18 Wheeler Accident Law Firm Today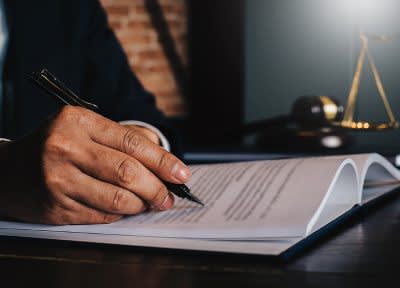 With more than three decades of experience helping clients pursue their truck accident claims, attorney Friedman has established a reputation as a competent and professional personal injury lawyer. He's helped countless clients in the Morris County, NJ area pursue the financial compensation they deserve. In addition, he has a staff of legal experts that can help him ensure your case gets the attention it deserves. If you need help, don't wait. Call the Law Offices of Mitchell Friedman today.