Responsive. Receptive. Reliable.
Serving Clients in North Jersey & Throughout Our State
REACH OUT TO US
Common Misconceptions About Car Accident Claims in New Jersey
July 5, 2023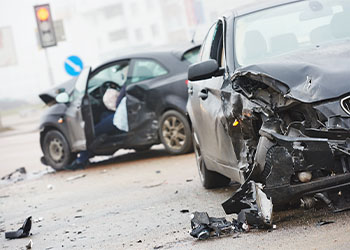 According to the Bureau of Labor Statistics (BLS), about 13 car accidents occur across the nation every minute. Of course, those are nationwide statistics, and they don't necessarily apply to driving in New Jersey, but they point out that an accident can occur suddenly and unexpectedly, even if you're just driving to the store.
Every state requires that people with automobiles must be licensed and carry some form of liability insurance. In some states, at-fault automobile insurance policies are required, and in about 12 states, no-fault insurance is mandated.
The differences between fault and no-fault lie in how you are reimbursed or recover compensation if you are injured in an accident. In a fault state, you would seek a claim – or personal injury lawsuit – against the at-fault driver. In a no-fault state, you would turn to your own insurer to cover your medical expenses under what is called the Personal Injury Protection (PIP) feature of your policy.
Having drivers with different types of policies in New Jersey can make recovery from injuries a bit confusing. If you or a loved one has been injured in a vehicular accident in or around West Orange, New Jersey, contact the Law Offices of Mitchell R. Friedman, P.C. for dependable legal assistance. Attorney Friedman will listen to your story of what happened and work with you through the proper channel to get the maximum compensation.
The Law Offices of Mitchell R. Friedman, P.C. proudly represent clients in East Orange, Newark, Jersey City, and the rest of Hudson County.
Common Misconceptions About Car Accidents and Auto Insurance in New Jersey
If you purchase what is known as a "basic" policy in New Jersey, it is 100 percent no fault. You'll get $5,000 in property damage liability coverage when you are responsible for the accident, along with $15,000 in Personal Injury Protection (PIP), which will pay for you and any passengers' injuries up to that amount, no matter who is at fault for the accident.
The "standard" option for automobile insurance gives you a choice of "limited right to sue" and "unlimited right to sue." A limited right to sue is the same as a basic policy. You generally can't sue the at-fault driver unless you are seriously injured. Unlimited right to sue means just that – you are free to sue the at-fault driver for your personal injuries and resulting "pain and suffering," which is not covered by PIP.
With that in mind, here are some common misconceptions drivers in New Jersey have:
It's always the at-fault driver's insurance that pays for injuries and property damages.
As for injuries, as discussed above, if you personally carry no-fault insurance, your insurance will cover your medical expenses up to the limit you purchased for PIP. If you chose the unlimited right to sue option, then you can certainly make a claim against the at-fault driver's insurance (if applicable) or file a lawsuit.
Since New Jersey is a no-fault state, I can't seek compensation from the at-fault driver.
The answer to this, once again, depends on your coverage – limited right or unlimited right to sue. However, even if you carry just the basic no-fault policy, there are instances when you can file a personal injury lawsuit. The law allows for lawsuits when your injuries are serious enough, such as:
Loss of a body part

Significant disfigurement

Significant scarring

A displaced fracture

Loss of a fetus

Permanent injury

Death
If the accident is minor, you don't have to report it.
New Jersey law requires a report of any accident that results in $500 or more in property damage, injury, or fatality. Your best option is to make a 911 call and get the police to investigate. Their report will certainly aid in any claim you make or any lawsuit you file. However, there is also the option of completing a written report and mailing it to the New Jersey Motor Vehicle Commission (MVC) within ten days.
I was partially at fault, so I can't file a personal injury claim.
New Jersey relies on the modified comparative negligence standard, which means that each driver can be assigned a portion of the fault. If one driver's fault rises above 50 percent, then they cannot recover damages. That's why the standard is called "the 51 percent rule." However, this rule doesn't affect your PIP coverage if you chose that route, but it would be for property damage claims. It would certainly also be a factor in any lawsuit you file.
I don't need to hire an attorney for my personal injury claim.
Enlisting the aid of an experienced car accident/personal injury attorney generally results in a settlement two to three times greater than what you could get on your own. If you've ever been subjected to the tactics of an insurance company claims adjuster, you'd understand what they can put you through and the tactics they can use to get you to admit some form of fault. Your attorney will be better prepared to present your side of the story and press for maximum compensation. After an auto accident, and certainly one that resulted in personal injuries, reach out to an attorney immediately.
Don't Wait to Get Legal Help
After making your claim to your insurer, and before your phone starts ringing with calls from a claims adjuster, reach out to the Law Offices of Mitchell R. Friedman, P.C. for guidance. Attorney Friedman knows the tactics of insurance adjusters and can help get deserved compensation.
Call immediately after your accident in or around West Orange, East Orange, Newark, and the rest of Hudson County, New Jersey.