Responsive. Receptive. Reliable.
Serving Clients in North Jersey & Throughout Our State
REACH OUT TO US
What to Do as an Injured Passenger
Jan. 16, 2023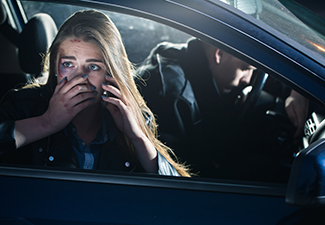 According to statistics from the New Jersey Department of Transportation, there were 190,783 total traffic crashes statewide in 2020, and 42,791 of them involved injuries.
An auto accident often leaves both the driver and car occupants with minor or severe injuries and other damages. Fortunately, New Jersey laws allow accident victims to seek compensation for their injuries through an insurance claim, regardless of the at-fault party. However, what you do or avoid doing can have a huge effect on the outcome of your claim. A highly skilled New Jersey personal injury attorney can help you understand what to do as an injured passenger after a traffic collision.
Attorney Mitchell R. Friedman has devoted his career to offering experienced legal services and advocating for the best interests of accident victims, including injured passengers. Attorney Friedman can guide you through the required steps, fight compassionately for your rights, and help you pursue the financial compensation you deserve. The Law Offices of Mitchell R. Friedman, P.C. proudly serves clients across West Orange, East Orange, Jersey City, and Newark, New Jersey.
Fault Determination in New Jersey
New Jersey is a no-fault insurance state. According to New Jersey's no-fault principle, a person involved in a traffic collision will turn to their own auto insurance policy — personal injury protection (PIP) coverage — to recover medical expenses, lost wages, and other out-of-pocket losses, notwithstanding the at-fault party.
In addition, the driver will cover the medical bills incurred by the injured passenger up to their coverage limit. However, under the no-fault system, the injured passenger would be unable to recover non-economic damages — such as pain and suffering or mental anguish — resulting from the incident.
Filing a Claim in New Jersey
As mentioned earlier, passengers who are injured in a traffic crash will turn to their driver's insurance policy to seek available compensation under the no-fault/PIP system. However, the injured passenger may be eligible to step outside the no-fault system and sue the at-fault party if the accident caused them to suffer:
Permanent or severe injury

Loss of a body part

A displaced fracture

Significant disfigurement

Loss of a fetus

Significant scarring

Death
If you or someone close to you was injured as a passenger in an auto accident, you need to reach out to an experienced New Jersey car accident lawyer right away. Your legal counsel can help you explore your available options for pursuing damages and determine whether to file a personal injury claim.
Passenger Liability
Generally, passengers rely on their driver to take them to their destination safely. In most cases, they are not often responsible for traffic accidents. Hence, most injured passengers are likely eligible to recover full compensation for their injuries, damages, and out-of-pocket expenses, regardless of who caused the crash.
However, there are certain situations in which a passenger's careless actions can cause a safety problem that leads to a traffic crash. For instance, a passenger may have caused an accident if they:
Distracted the driver while they were driving

Tried taking control of the car

Blocked the driver's view

Pushed the gas pedals or brake

Made the driver drink alcohol or take a controlled substance before driving

Damaged the vehicle

Encouraged the driver to drive recklessly or aggressively
Therefore, if the reckless, negligent, or wrongful actions of a passenger contributed to the incident, it may affect or reduce the total amount of monetary compensation they can recover.
Fault Percentage May Determine Compensation Received
In addition, New Jersey awards damages using the modified comparative fault rule. According to the system, an injured passenger may be allowed to pursue damages if the other party was mostly (51% or more) responsible for the accident or injury. However, the amount of compensation a passenger can recover will be reduced by their percentage of fault.
For instance, if the judge planned to award you $70,000 in total damages but found you to be 30% at fault, your compensation would be reduced by 30% ($21,000). You would then only receive 70% of $70,000 ($49,000). Under New Jersey's modified comparative fault system, you will be barred completely from pursuing any damages if you are found to be mostly (51% or more) at fault for an accident.
Don't Suffer Alone
Being injured as a passenger in an auto accident can be an overwhelming experience. Such an unfortunate incident can affect you mentally, financially, and physically. Regardless, you don't have to suffer the pain and liability alone. Attorney Friedman is ready to guide you through the process of seeking fair compensation.
As your legal counsel, Attorney Friedman can investigate every aspect of your unique circumstances and educate you on your options going forward. He can also advocate for your best interests, handle all negotiations with the insurer, or take additional legal action when necessary.
Contact the Law Offices of Mitchell R. Friedman, P.C., today to request a free phone consultation with an experienced personal injury lawyer. Attorney Friedman wants to help you work through the overly-complex claims process and pursue the outcome you deserve. He proudly represents accident victims across West Orange, Newark, East Orange, Jersey City, and Hudson County, New Jersey.